DVR Hard Drive Recovery Services
WHAT IS DVR HARD DRIVE RECOVERY?
DVR hard drive data recovery is the process of recovering video data, securing it, and documenting the procedure for courtroom use. Our forensic tools and methodology do not affect the integrity of the original storage medium. Hundreds of law enforcement agencies throughout the world use these same processes to recover and maintain video evidence. CCTV DVR  data recovery is the most common type of investigation we perform, however we can recover from other types of digital video recorders. We can also perform DVR fire recovery investigations where the hard drive itself may become damaged. 
DVR HARD DRIVE RECOVERY SERVICES WE OFFER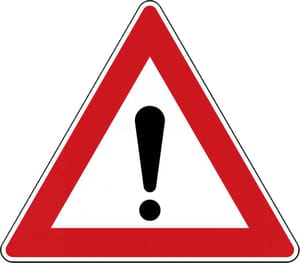 DO NOT ATTEMPT RECOVERY YOURSELF!!​
Disassembly, reformatting, overuse, and any other changes to the DVR can permanently destroy hard drive data. Video files that have been accidentally or intentionally deleted are also data loss situations. Hard drives and other storage devices may be physically damaged, in which case video files need to be carefully recovered. In order to restore deleted videos accurately, investigators rely on qualified forensic recovery by a video forensic expert.
CCTV DVR DATA RECOVERY METHODS
More often than not, DVR data was either intentionally or accidentally deleted by means of recording space restriction or malicious intent. The DVR data may have also been damaged due to vandalism, fire, or other physical data corruption.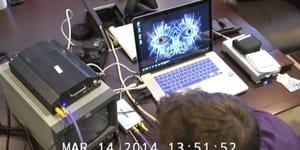 On Site Recovery
Our Forensic Video Technicians receive their training from accredited agencies that educate law enforcement agencies worldwide on how to recover CCTV DVR video recordings and preserve digital integrity. Because these systems may be heavy or fragile to ship, our team can travel to your system's location to perform CCTV DVR data recovery services.
Lab Recovery/Hard Disc Recovery
Once we receive the system or drive that captured the deleted or lost videos, we perform a scanning process of the DVR's internal hard drive(s). This process will determine if any fragments of the video data is recoverable. The CCTV DVR recovery scanning process uses forensic tools to document the procedure, authenticate the video, as well as the date/time of video capture.
FORENSIC RECOVERY SOFTWARE
We have the ability to scan and recover data from a CCTV DVR, MDVR or NVR hard drive without administrative passwords. Popular makes/models of systems we can scan include Swann, Zmodo, Q-See, HIKvision, Samsung and more. We can also scan Ext 2/3/4, FAT, XFS, JFS and unpartitioned space and other files types. Our tools have access to hundreds of DVR video formats and proprietary coding necessary to recover lost video.
We have the ability to scan SATA, PATA and other hard disk connection types. We then communicate scanning results to the client in order to identify project scope and provide an accurate cost estimate. Size, accessibility, and the amount of recovered files necessary for analysis all factor into cost estimate.
Most fixed and mobile DVR-based surveillance systems employ proprietary computer operating systems and record digital video to proprietary formats. Evidence acquisition and rebuilding of proprietary video information requires specialized tools. We have access to law enforcement recovery software databases that update daily based on proprietary DVR systems.
DVR RECOVERY FOR LITIGATION
It is crucial that litigators understand the importance of recovering CCTV DVR video evidence forensically. In fact, there are three main reasons:
When we recover evidence onsite, we document the process and video record it, which establishes an authentic chain of custody.
 We take special precautions during the recovery process with the original recording we leave the recovery with.
We recover the recordings to minimize any degradation in quality. For example, a multi-million dollar lawsuit may hinge on the analysis of a surveillance video evidence. It is best to trust the recovery of digital evidence to a forensically trained technician.
PLEASE CONTACT US FOR A PRO BONO CONSULTATION!